We have officially entered the month of LOVE and we are very quickly approaching LOVE day (aka Valentine's Day!!).

Have you started thinking of gift ideas for the special people in your life?? For those of you that may have a tendency to procrastinate, here are a few of my favorite Valentine's Gift Ideas to get you started!
Parents
. A surprise family photo shoot.

Whose mom wouldn't LOVE this?? And Dad will be happy because mom is happy.

You can choose a local photographer (I suggest scheduling this asap) or have a friend help you if you don't have the cash for a professional.

If you're in the Dallas area, I recommend calling one of these two talented photographers, Picturing Art, Team Howard.
Sister
.

Mary Kay Satin Lips set plus some Rockin Red Lipgloss to wear on her "hot Vday date." Trust me she will thank you!! Call your consultant for delivery details.

Or if you don't have a consultant, you can order on my website! I provide free shipping and gift wrapping.

Use Promo Code MKLOVE for 15% off all Vday gift orders!!
Grandparents.
Treat greeting card. My grandmother absolutely loves cards.

She reads them aloud before opening the accompanying gift at every celebration.

The longer the poem on the inside, the happier she is.

I have discovered the perfect complement to her gift this year, a personalized card from

Treat

. I seriously can't get over how cute these are and your first card is FREE! This might win me the "Granddaughter of the Year" award.
BFF
. Personalized Scripture Cards. I ran across these on a friend's Instagram and immediately started googling to figure out where I could buy them.

This etsy shop is just one of many people that will create them.

They are bible verses with the person's name inserted into the scripture.

Wow, talk about impactful!
Hubby.
Sexy lingerie (ok, this is kinda for you too!) and a massage.

Check out these fantastic massage tips from the Dating Divas. If you really want to spice it up and thank him for sitting through all those episodes of the bachelor, create your own fantasy suite, described

here

. I imagine all this will lead to the gift he really wants (wink, wink)!!
Self
(You didn't think I would leave myself off the gift list did you??). Personalized Sharpie Mug. When it comes to love, self-love is extremely important, so don't forget you! I've been looking for a reason to make one of these awesome sharpie mugs.

I'm thinking, now is the time! Of course mine will something clever about coffee, maybe "All I need is a little bit of coffee and lot of Jesus". You can find step by step directions here.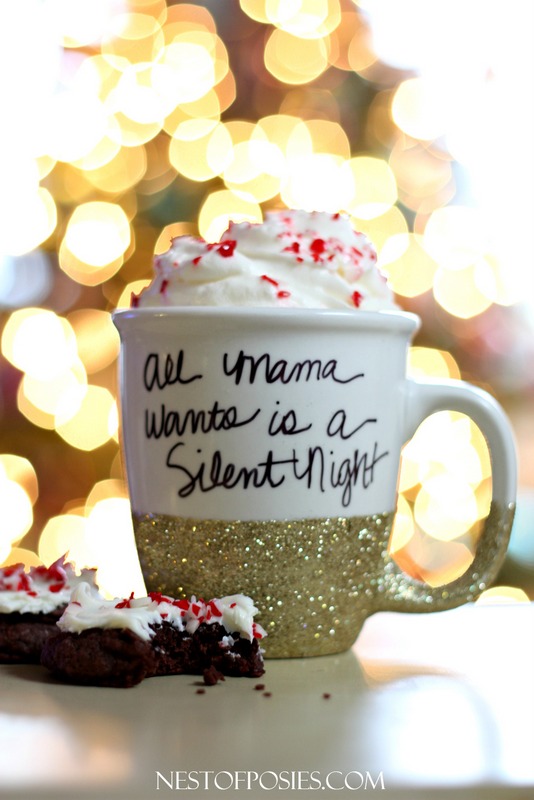 So what do you think of these ideas? Did I leave anyone off the list??